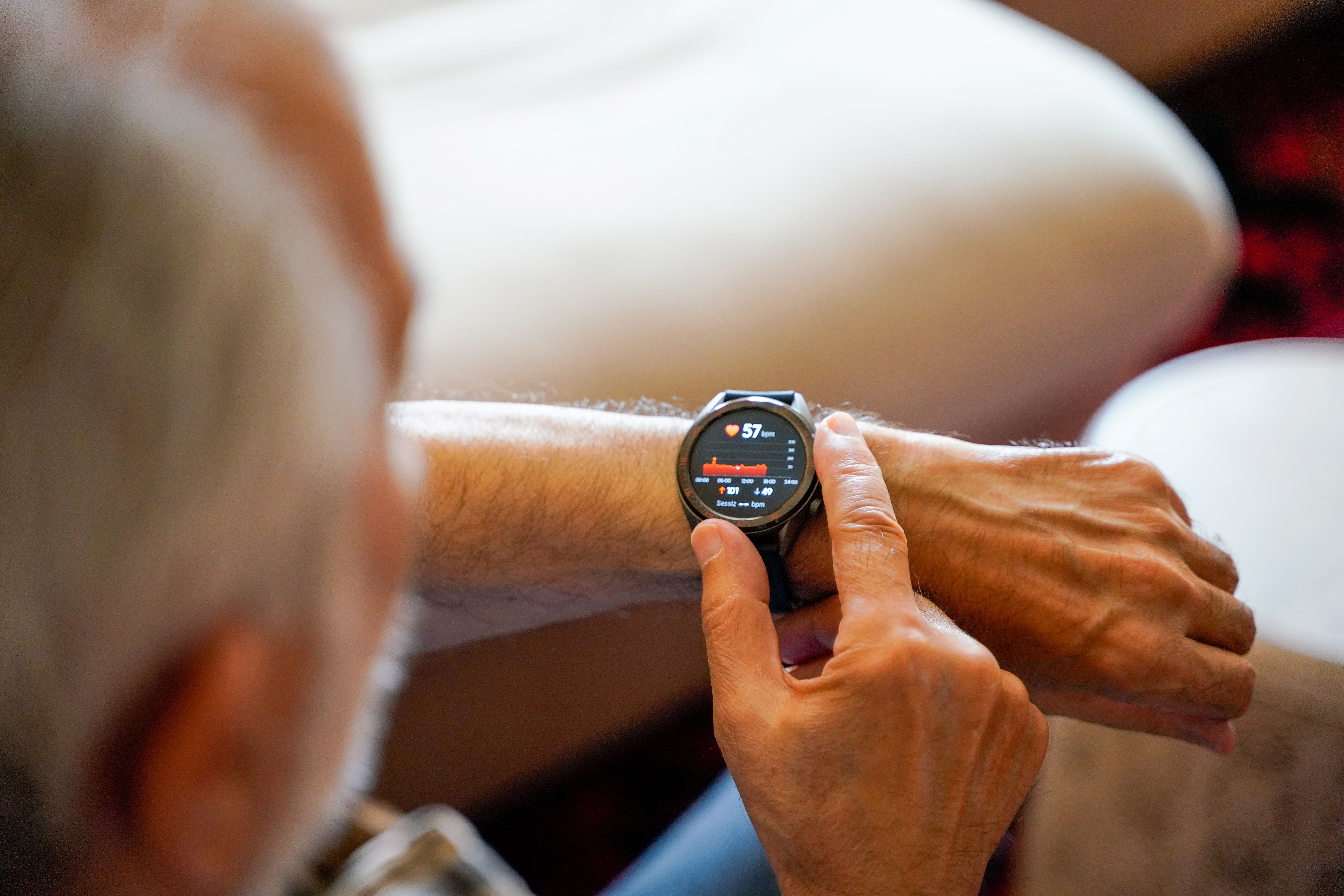 Smplicare is a research organisation focused on empowering the future of independent living.
They do this by harnessing data from everyday wearables (such as smart watches) and digital health devices to proactively alert people to age related health risks, starting with falls. They have been funded by UK Research and Innovation (UKRI) to conduct an observational research study on the risk of falls in older adults.
Hafod has been chosen as one of the research partners for this study. By connecting Hafod customers with Smplicare, they have the opportunity to take part in this innovative research.
About the study
You can take part in this study with Smplicare if you're over 55 and have recently had a fall or have a fear of falling.
Anyone who participates in the study will get a free wearable device, from Fitbit, Garmin or Polar and a free smart scale from Tanita or Garmin. Participants are asked to wear the wearable device all the time, stand on the scale once per week and answer questions in the Smplicare app weekly. This means you will need access to a smartphone or digital device. The study is six months long, with an average time commitment of 15 minutes per week and participants can keep the devices when the study is over.
How it works
During the study, volunteers generate important movement and health data when they wear their wearable device and use their smart scale. Smplicare will use that data to develop software that will identify the early signs that a person may be at increased risk of a fall, leading to better prediction and prevention.
How to get involved
If you'd like to sign up to take part, visit the Smplicare website and complete the form at the bottom of the page. When you come to the question 'How did you hear about us?', click the drop-down option, 'Hafod'.